MANKIND HAS REAL PROBLEMS TO SOLVE. ENVIRONMENTAL DISASTERS, THE DEGRADATION OF AIR, WATER AND FOOD, POVERTY, CORRUPTION, WARS AND CONFLICTS AS FAR AS THE EYE CAN SEE. AND ON TOP OF IT, AS A GIANT DOLLOP OF WHIPPED CREAM, THE TRIVIALIZING AND STUPIDIFYING EFFECTS OF MEDIA (MASS, ANALOG DIGITAL, SOCIAL). BUT REALLY — NOTHING IS SO BAD THAT IT CAN'T BE MADE A LITTLE WORSE?
Some things in our lives are SO unnecessary. Like fighting between ourselves. But then this impulse seem to be ingrained in us, as if coming with mother's milk. And it doesn't have to be fight with fists, it is enough with "wits".
However, I do not find the fight between two kinds of believers witty or funny. Tragic and regrettable, rather.
First we have the folks who Believe. In God, spirits, flying saucers, new age stuff, conspiracies, chemtrails, and so on.
Then we have the folks who Believe they Know. But they don't call themselves that: they just say We Who Know.
I am not here to start another fight, that's exactly what we have too many of already. But I would like to say to the folks Who Know, actually to everybody: Really, honestly, how much do we actually KNOW, and how much do we exclude just because they don't fit in with the current Rules and Truths of our self-created Science?
Most people admit that with some questions we don't know what IS. For example what is life, what is electricity, what is gravity, etc.
That's a nice touch of humbleness, to say "I don't know that".
However, often these very same folks DO know what ISN'T. For sure. Absolutely! They "know" that there is no such things as God (sometimes they write long books to prove it), that crop circles and chemtrails are just myths, they KNOW that astrology, homeopathy is bogus, etc.
These I call the second kind of believers. Not so much motivated by a desire to discover, reveal and SEE, but more by a desire to slap the hand of the other kind of believer, by a desire to seem wiser, more knowledgeable, in one word BETTER than the other fellow. Oh, what a wonderful and warm feeling when we can say "I am right, and you are wrong!"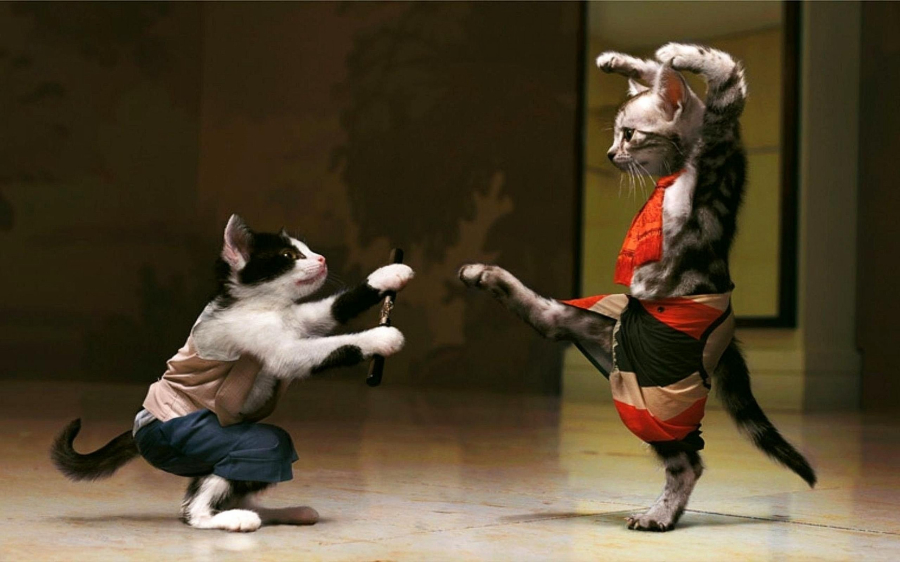 I am sure we all have this tendency. It is my humble wish that we would all try to keep this tendency in check and not let our potential arrogance get the better of us, so that we don't get stuck in the position of Looking Down At.
Sure, the first kind of believer (who simply believes) can be very naive and blue-eyed, too Yin. But the second kind easily becomes too hard and harsh. And final. Even terminal.
These believers call themselves "sceptics" and question everything (except themselves?). They want to close down questions, almost forbid them. Sounds like the Inquisition to me.
They perhaps forget that science is a mobile thing, that yesterdays scientific truth is no longer valid. Which probably means that today's scientific truth is soon going to be invalid as well. So where is the ground for being cock-sure, for berating and lecturing other kind of believers? I don't see it.
I see unbalanced naivety and unbalanced arrogance. I see too much Yin and too much Yang. And I see us all dance in a ring.
Let me end this text by giving the word to a "softie", the poet Robert Frost.
We dance round in a ring and suppose,
But the Secret sits in the middle and knows.
So let us stop fighting between ourselves. We have real problems, let's not add to them by the childish impulse Win The Argument and Nominate Idiots.
We are all idiots, but some of us look at the stars. Let's peace*, not fight.
*Isn't it interesting that we don't have a word (a verb) for doing peace, when we have so many words for doing fight and war?