SOMETIMES IT IS VERY DIFFICULT TO KNOW WHETHER A PERSON IS 5 OR 50 YEARS OLD. AT LEAST THAT IS A PROBLEM I HAVE WITH POLITICIANS AND OTHER PUBLIC FIGURES.
Certain statements baffle, even disturb, me. They come from grown up people, often politicians (well, that might be a contradiction in terms, so let´s say big boys in trousers or skirts), but they sound like they came from the mouth of a five year old.
Daddy! Doggy MUST stop barking now!
Mommy! MOMMY! The rain has to stop falling, I am wet….!!
There is nothing strange about such exclamations coming from small children. In their childish absurdity they are even cute. But when this Stop This-litany comes from grownups I am baffled.
Stop? What? How…?
Yes, there are ways of stopping a dog from barking, and supposedly ways to stop even rain. But these grownups are not talking about barking or rain. No, they want to stop BIG THINGS.
Violence. War. Hatred.
It is not even correct to say that they WANT to stop these manifestations. No, they are somehow ordering them to stop.
Just stop!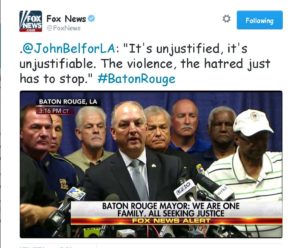 ???
Now, if this was 100 % honest, I wouldn´t say anything. On the contrary, it would be almost charming to hear middle-aged men and women in power talk like angry, affronted children. I am sure it would endear them to many voters.
But of course I don´t believe that they are ordering violence and hatred to stop. It´s just one of the things politicians say, one of their many word games.
By saying these things they are also avoiding responsibility. Everybody can say that something has to stop, but where are they themselves in the picture? What I want to hear is THIS phrase.
It is my responsibility to make this crisis/ problem /etc. stop.
Hats off to that!
But politicians like to play the games of Promises and Sugared Words. And we others like sugar.

Another word game is feigning surprise at the ways of the world.
Excuse me, but if there is a group of people who understand, who far to well understand the ways of the world, it is politicians. So how come they find so many events and incidents "incomprehensible"?
That´s what they are saying anyway. The word incomprehensible and its equivalents are popping up all the time in political speeches, especially when violence and many casualties are involved.
I don´t get it. It´s almost incomprehensible to me how politicians, of all people, do not notice that we live in a violent world where people murder, and are murdered.
Of course they know and notice this. The might even have blood on their own hands, but their Political (Word) Game seems to demand that they feign surprise.
Interestingly (and strangely) by acting and speaking like dumbfounded children, they seem to get more sympathy from us. It seems that NOT understanding certain things in this world is interpreted as empathy and emotional intelligence.
Ah, sometimes we voters are such a dumb bunch.