WHEN IT COMES TO THE QUESTION OF RECOGNIZING GENIUS MOST OF US ARE LOOKING IN THE WRONG QUARTERS. IF WE ARE LOOKING AT ALL, WHICH WE SHOULD.
Can you name three geniuses, quick!?
— Well, there´s Einstein and… hm, Einstein was a genius.
Okay. How do you know Einstein was a genius?
— Er, what kind of a question is that…? Everybody knows Einstein was a genius.
But how does Everybody know that Einstein was a genius?
— You are starting to irritate me. Are you illiterate or something?
I am just trying to find out how we all (!) know that Einstein was a genius. Or rather, what does "know" means in this context? Do we know it, or have we just heard it and believed it?
— Well, I have it on good authority…
Which authority? Wikipedia?
— Now you are really starting to be a pain in the neck!

We´d better stop this conversation before it turns into a fight.
My point is that if knowing is to mean more than "hearing and believing" then we might have to question what we know about geniuses. (Perhaps nothing at all…)
It is easy and predictable to say "it takes one to know one", but there might be several grains of truth there. To know one means recognizing one, preferably by yourself. Not through a Facebook article, or because he has been pointed out to you by some smart, well-educated friend.
Maybe we should just forget about Einstein.
I don´t KNOW that he was a genius. I know that many people consider him one, but I don´t know why. (Everybody who understands the theory of relativity raise a hand.) It might have to do with hearsay.
So let´s put Einstein aside and think of people we actually know, our inner and outer circle. Does somebody there qualify? They might. Their hair might look nothing like Einstein´s and their expertise might lie far from theoretical physics, but they could still be a genius, waiting to be discovered. Perhaps by you.

As you see I am advocating DIY genius recognition. It is much better than acceptance of hearsay. Besides, the joy of discovery and the realization that your old school buddy is actually some kind of weird genius beats reading articles about the subject in Psychology Today. You might even want to start a new Facebook category: Family, Close Friends, Geniuses.
And remember not to exclude yourself from the genius hunt. Finding a genius in your own home, your own jungle, your own skin, can be a wonderful, bittersweet experience. A find worthy of a Henry Stanley.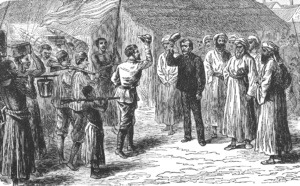 — Okay, you half convinced me. But I still don´t get WHY  it is so important to recognize genius.
Let me ask you: Why would you want to recognize a piece of gold lying in the street? Why distinguish great from meager music, sublime from cheap wine, transcendental from trashy poetry, a genuinely honest politician from sneaky, media trained opportunists?
Awareness is its own reward. If you stumble about in a dark room you don´t ask about the virtue of light. You turn it on.
PS: You can with good reason ask me which geniuses I have discovered. Here´s a book by one of them.